WIP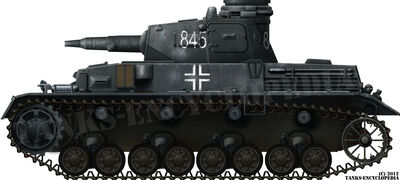 Statistics
Edit
Number Built:
Hull Armor:
Front: 
Sides: 
Rear: 
Top:
Bottom:
Turret Armor:
Front: 
Mantlet: 
Sides:
Rear: 
Top: 
Weight: 
Suspension Type:
Engine: 
Top speed: 
Primary Weapon:
Secondary Weapon: 
Radio:
Crew: 
Technical Data
Edit
Length (Including Gun): 
Hull Length: 
Total Width: 
Total Height: 
Ground Clearance: 
Track Width: 
Ground Pressure: 
Transmission: 
Speed, Road: 
Speed, Cross-Country: 
Range, Road: 
Range, Cross-Country: 
Gradeability: 
Side-Slope Performance: 
Trench Crossing Ability: 
Wall Climbing Ability: 
Fording Depth: 
Ad blocker interference detected!
Wikia is a free-to-use site that makes money from advertising. We have a modified experience for viewers using ad blockers

Wikia is not accessible if you've made further modifications. Remove the custom ad blocker rule(s) and the page will load as expected.